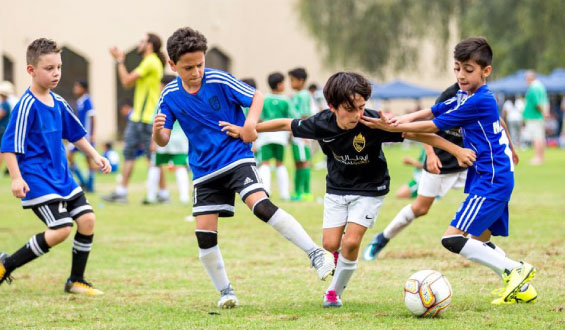 UK and European Football Trials
Regional Sports International is in the process of offering football trials to potential players. Kevin Hodgson, the Academy Director would like to offer players the opportunity to develop technically and showcase their talent in Europe and the UK. Kevin and the Regional Sports team are looking simply for players at the correct level who they can then find a club for! We regularly observe and monitor players In Abu Dhabi and send players over to Europe on trials with professional clubs to enhance their experience and expose them to the professional football life.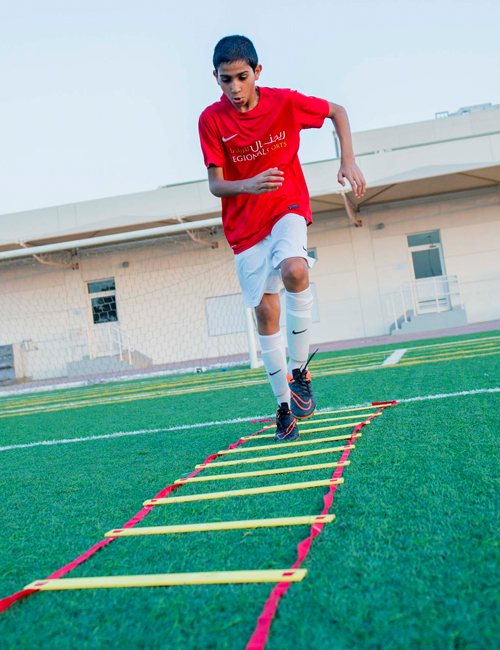 What can you expect from a European Football Tour/Training camp?
Our exclusive partnership with the Professional Football Scouts Association guarantees every player attending has genuine opportunities.
You will receive professional Football Coaching from UEFA qualified coach on a top quality, pro level, full size 4G pitch.

75 - 90 minutes (depending on age) of session time where your coach puts you through a top quality pro club style football training session to allow multiple scouts to assess your game.

35-45 minutes of match time on a full size pitch with trial & pro club scouts watching.

Individual feedback from UEFA A License coaches.

Post-trial (approximately 1-2 weeks after) emailed document with specific feedback and professional guidance on improving football technical ability, strength and conditioning, speed & agility, core stability, nutrition and how to self-assess your own game performances.

For scouts with links to multiple clubs from Premier league to semi pro level to attend your event.
As a coach your skills are essential for teaching and developing players at every level of football and can never be underestimated. To give your players the best opportunity to develop, achieve their maximum potential and importantly, enjoy the game, coaches must be aware of the latest techniques and philosophies involved in coaching the game.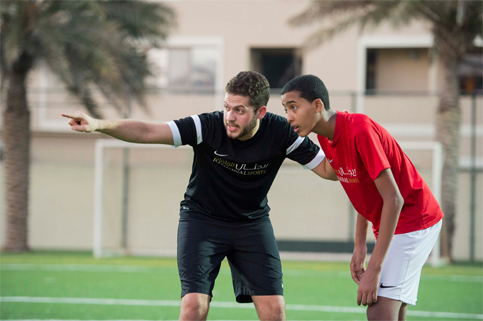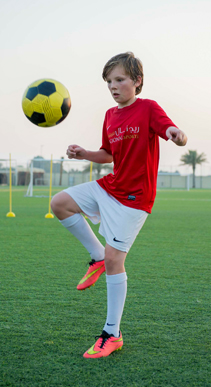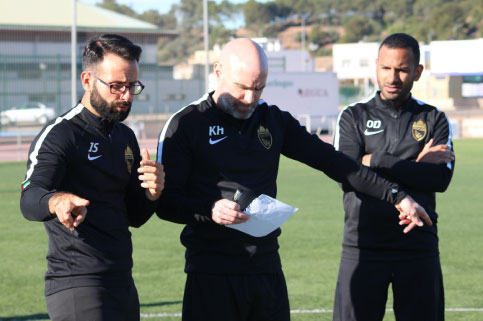 Regional Sports offer a range of different coach education courses, for more information on upcoming courses get in touch with kevin@regionalsports.ae
Scholarship partnership
We look forward to launching great programs and hosting trials. For more information please send an email to kevin@regioanlsports.ae or speak to any of our staff members.
"On behalf of Regional Sports Football Academy in Abu Dhabi I would like to thank Andrew Kean and the First Point team for the USA Scholarship Partnership with us. We look forward to giving the academy players the opportunity to study & play football in America. We are sure that the partnership between our two organisations will support young footballers in Abu Dhabi to develop their footballing pathway." Kevin Hodgson, Regional Sports Academy Director