Regional Sports signs 5-year agreement with Spanish Club AD Alcorcon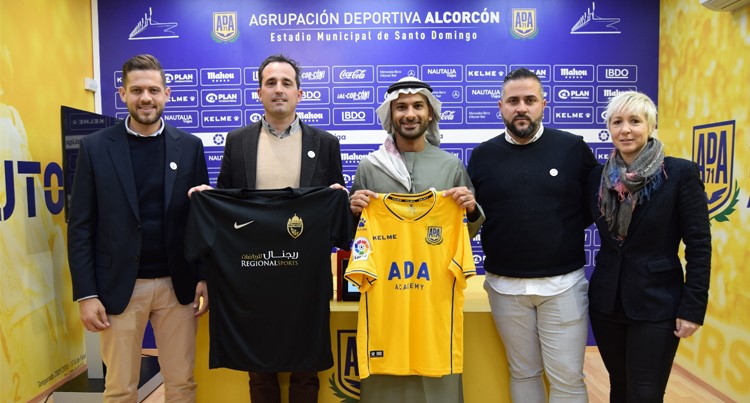 Regional Sports is pleased to announce that it has entered into a 5-year partnership agreement with Spanish Football Club AD Alcorcon. The partnership is the first of its kind for Regional Sports, giving our elite players a pathway to a professional football career. This agreement comes after the professional side visited Regional Sports in November and were very impressed with Regional Sports programs as well as some of the talented players we currently have.
The partnership agreement was signed by Enrique Alvarez, General Director of AD Alcorcon and Omar Al Dhiyebi, Managing Director Regional Sports in Madrid, Spain. This agreement involves multiple projects that Regional Sports will work with AD Alcorcon on, mainly scouting programs for our players either through trials in Abu Dhabi, or by invitation for trials at the club in Madrid. Other projects include knowledge exchange programs for our coaches as well as camps and events that will be disclosed to public soon.
"Many years ago, I dreamt of becoming a professional footballer; I never had the opportunity, the tools, the coaching, the competitive football or international football camps that many of our players are privileged have today. It is with pleasure that today Regional Sports is able to offer such opportunities to its players to be able to follow their dreams and become a professional football player one day. I would like to thank everyone at both clubs who helped to make this happen", - Omar Al Dhiyebi.